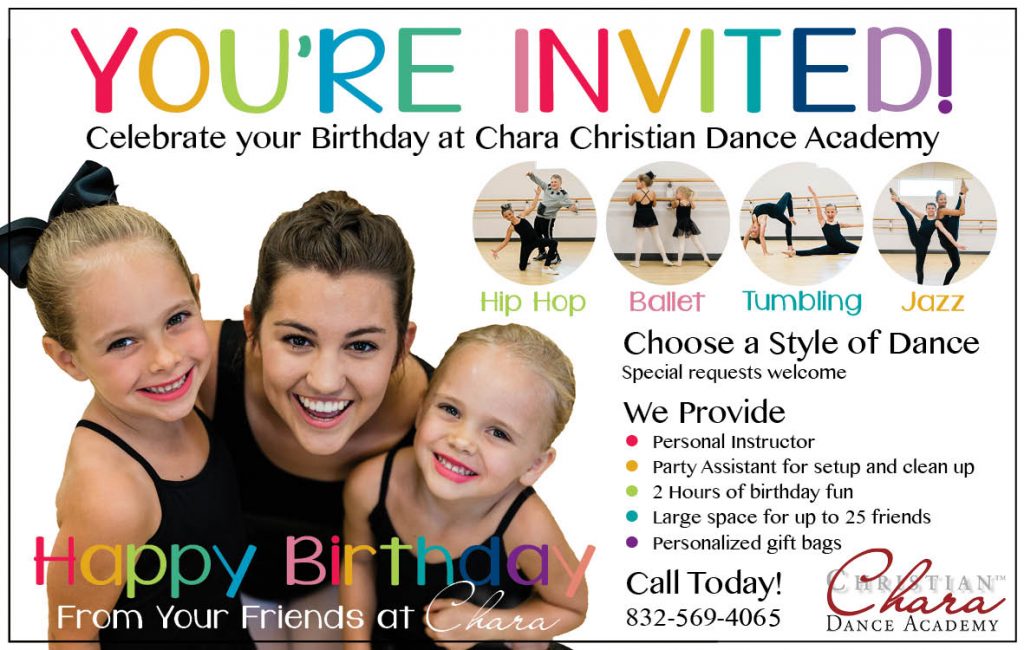 Give your birthday boy or girl a party to remember at Chara with a number of exciting themes to choose from!
Parties last two hours and are booked on Saturdays and Sundays.  Ask us about our Glow In the Dark Themed parties!
Chara Dance Academy proudly employs professional, caring, and dedicated dance instructors who are active role models in the lives of their students.  Our instructors teach students technical skills, Christian values, and self-confidence that will guide them throughout their dance journey and within their everyday lives.  Many of our instructors have danced at a professional level and/or hold a university level degree in dance. Each instructor participates in continued education both within and outside of the studio to stay current in the field of dance.